Supporting Students
World leading careers programmes helping students take the next step.
Programmes Designed to Suit You
Being a student is stressful enough as it is without having to worry about which subjects will get you onto the right course, at the right university, to get the right career path. MyFutureChoices puts you on the right track from the start to help you fulfill your potential. We provide interest-based and aptitude assessments from as early as 11 years old, helping you understand how your passions can become a career. Whether you are choosing your A-Level subjects, looking at apprenticeships, searching for a university course, or deciding on your future career, MyFutureChoice alleviates the stress by taking you through the process one step at a time.
Students complete careers journey
MyFirstChoices
An introductory programme that inspires younger students to think about potential future careers.
MyUniChoices
Choosing the right course to study post-18 – whether at university, college or somewhere else – is a critical decision for any student.
MyCareerChoices
At this stage, post-16 education choices are looming and need to be aligned with career ambitions.
MyAptitude
MyAptitude is a psychometrically based aptitude test developed with renowned Occupational Psychologist, Dr. Charles Johnson.
Making the right decision about Higher Education
Choosing the right course
As an official UCAS partner, MyUniChoices covers all undergraduate courses at more than 300 organisations in the UK, totalling over 35,000 courses. We also provide undergraduate course information for Ireland and Europe from CAO and EUNICAS, in addition to the Canadian data on courses taught in English or French. In total, we have over 48,800 courses at 772 institutions for students to explore.
Easy decision making and planning
Our programmes alleviate the stress of decision making by highlighting the careers and courses that suit your interests and abilities. The MyFutureJourney platform provides you with a central hub to research and coordinate the process of research and application from start to finish.
We provide the resources and tools so you can focus on fulfilling your potential.
Ensuring students are reliably informed
The use of our programmes can significantly improve your outlook of the future. Selecting the right course and career can give you greater life satisfaction and make sure that you don't waste your time or money.
MyFutureChoice programmes are certified psychological tests approved by the British Psychological Society and we are an Associate Member of the CDI.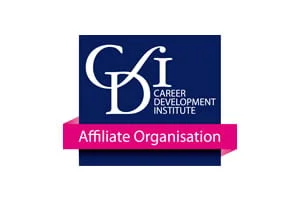 Student Support
Range of programmes to support the student's career journey from year 7 to sixth form and beyond.
1 to 1 Coaching
Access our one-to-one coaching with our dedicated careers team.
Success Stories
Discover how MyFutureChoice programmes have helped students across the world deliver world leading careers advice.
1-to-1 Career Guidance for Students
Alongside our validated, psychometric diagnostic tests we also offer one-to-one careers guidance to help students interpret their results, get the most out of their reports and receive impartial advice on their options moving forward.

With multiple years of experience working with students, our MyFutureChoice certified careers advisors offer the highest level of guidance with a personal touch.
We find it incredibly useful to use independent assessment tools and careers advisors to help students think about study and career options. It means that discussions are based on neutral, credible, evidence.
Our parents can visit the MyFutureChoice platform any time to view their child's report and action plan.



Using MyFutureChoice products has given me a clear idea of what I should go on to study.
Start using the programmes trusted by schools around the world
Trusted by schools and students across the world to help them with their careers planning. MyFutureChoice have helped over 1 million students discover the right career path for them using our psychometrically validated tests.
Students Frequently Asked Questions
Have a question? We look forward to hearing from you.