Supporting Schools
World leading careers programmes supporting schools with psychometric assessments and resources supporting schools to deliver Gatsby Benchmark.
Programmes Designed to Suit You
At MyFutureChoice, we provide programmes that can integrate into any careers curriculum, making teachers' lives easier and providing support for students from Year 7 to Sixth Form. Whether you need supplementary testing to ameliorate a current careers programme, or a full intervention (including interviews with our careers experts), our programmes and resources are designed to suit you. We will work with you to create a bespoke service that will help teachers guide students to their best future.
Students complete careers journey
MyFirstChoices
An introductory programme that inspires younger students to think about potential future careers.
MyUniChoices
Choosing the right course to study post-18 – whether at university, college or somewhere else – is a critical decision for any student.
MyCareerChoices
At this stage, post-16 education choices are looming and need to be aligned with career ambitions.
MyAptitude
MyAptitude is a psychometrically based aptitude test developed with renowned Occupational Psychologist, Dr. Charles Johnson.
The careers platform for leading careers guidance in schools
Easy careers management and trouble-free reporting
Managing the careers program in schools is very time consuming and often the careers team is under-resourced. MyFutureChoices programmes are designed to be an engaging experience for students while ensuring that it reduces workload for the careers leader. Our experienced team is available to support you with direct phone support and online video training.
MyFutureChoices programmes offer excellent value-for-money, helping the school achieve the Gatsby Benchmarks and help you report the careers successes to all stakeholders.
Ensuring institutions meet requirements
Whether your school is looking to achieve the Gatsby Benchmarks, exceed Ofsted or ISI requirements, our programmes are here to help your school provide the latest independent careers advice and guidance.
MyFutureChoice programmes are certified psychological tests approved by the British Psychological Society and an Associate Member of the CDI.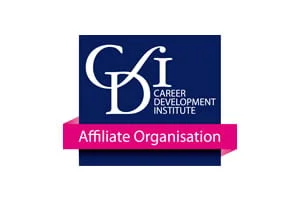 Gatsby Benchmarks
Schools that put MyFutureChoice tools at the heart of their careers programme can not only be confident they are meeting their obligation to provide independent careers advice to all of their 12-18 year-old students, but that they will help them to meet the eight Gatsby benchmarks of Good Careers Guidance.
1-to-1 Career Guidance for Schools
Alongside our validated, psychometric diagnostic tests we also offer one-to-one careers guidance to help students interpret their results, get the most out of their reports and receive impartial advice on their options moving forward.

With multiple years of experience working with students, our MyFutureChoice certified careers advisors offer the highest level of guidance with a personal touch.
School Careers Support
Range of programmes to support the full schools career journey from Year 7 until year 13.
Product Training for Schools
Access our one-to-one training or group workshops with our dedicated customer service team.
School Success
Discover how MyFutureChoice programmes have helped schools across the world
Start using the programmes trusted by schools around the world
Trusted by schools and students across the world to help them with their careers planning. MyFutureChoice have helped over 1 million students discover the right career path for them using our psychometrically validated tests.
We find it incredibly useful to use independent assessment tools and careers advisors to help students think about study and career options. It means that discussions are based on neutral, credible, evidence.
I have been working with these guys since years now! With lots of hard work and timely communication they made sure they delivered the best to me. Highly recommended!



Using MyFutureChoice products has given me a clear idea of what I should go on to study
School Frequently Asked Questions
Have a question? We look forward to hearing from you.