Supporting Schools Worldwide
Students can explore their interests, compare university courses across the world, and successfully apply.
Our programmes empower counsellors and teachers to effectively manage students' progression and provide enhanced guidance.
Studying Abroad
International schools are becoming an increasingly popular choice for students looking for high-quality education. These schools are often located in major international cities and offer a world-class standard of academia, with a curriculum that is based on international education systems, often with a multilingual approach.
MyFutureChoice works with schools located around the world who are known for their academic excellence and commitment to providing students with a well-rounded education.
Our Supporting Programmes
We are proud to offer a portal that can be configured to support all exam types, including the iGCSE, IB Diploma, Advanced Placement (AP), Australian HS Qualification, European Baccalaureate, and more. MyFutureChoire are here to support your school, offering programmes that cater to students from as young as 11 years old.
MyFirstChoices enables younger students to start engaging with potential career pathways at an early age, allowing them to make the link between subjects they enjoy and careers that interest them. As the students proceed on their academic journey with the school, they progress to MyCareersChoices, which provides them with practical assistance in choosing subjects in their post-16 education choices.
Students complete careers journey
MyFirstChoices
An introductory programme that inspires younger students to think about potential future careers.
MyUniChoices
Choosing the right course to study post-18 – whether at university, college or somewhere else – is a critical decision for any student.
MyCareerChoices
At this stage, post-16 education choices are looming and need to be aligned with career ambitions.
MyAptitude
MyAptitude is a psychometrically based aptitude test developed with renowned Occupational Psychologist, Dr. Charles Johnson.
The careers platform for leading international schools
British Psychological Society Approved Questionnaires
The MyCareerChoices suite of programmes includes powerful psychometric assessment tools designed for individuals aged 14 and above. These assessments examine an individual's cognitive abilities in the areas of numerical, verbal, and abstract reasoning, as well as 2D and 3D spatial ability. These results are then integrated with data obtained from questionnaires pertaining to an individual's aspirations and interests, thus providing a detailed understanding of an individual's potential and relative strengths, as well as guidance on subjects and careers that may be suitable for them.
The MyFutureChoice programmes
The MyUniChoices suite of programmes also includes powerful psychometric assessment tools, for those aged around 17-18 years old who are interested in studying at university. These programmes include an assessment of average academic ability using verbal, numerical, and abstract reasoning tests. Students can also discover detailed information about over 48,800 undergraduate courses from 772 institutions around the world. Their results are compiled from an in-depth questionnaire that teases out their key interests and inspirations in higher education, leading them through the process from research to application.
Unlimited Access for Life
All students have access to their programmes for life. As soon as they register and start to use the programmes, students are granted unlimited access to their personal MyFutureJourney portal for as long as they need it, or until they request a removal of data.
Easy careers management and trouble free reporting
Managing the careers programme in schools is very time consuming and often the department is under-resourced. MyFutureChoices programmes are designed to not only be an engaging experience for students, but ensure that the workload of the careers leader is significantly reduced. Our experienced team is available to support you with direct phone support and online video training from Monday to Friday.
Ensuring institutions meet requirements
MyFutureChoice programmes are certified psychological tests approved by the British Psychological Society and we are an Associate Member of the CDI.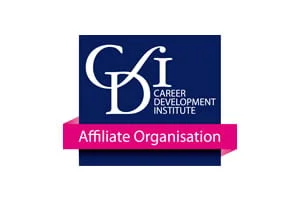 School Careers Support
Range of programmes to support the full schools career journey from Year 7 until year 13.
Product Training for Schools
Access our one-to-one training or group workshops with our dedicated customer service team.
School Success
Discover how MyFutureChoice programmes have helped schools across the world deliver world leading careers advice.
1-to-1 Career Guidance for Schools
Alongside our validated, psychometric diagnostic tests we also offer remote one-to-one careers guidance to help students interpret their results and receive impartial advice on their options moving forward. Our interview team are highly qualified MyFutureChoice certified careers advisers with multiple years of experience working with students to offer the highest level of guidance with a personal touch.
We find it incredibly useful to use independent assessment tools and careers advisors to help students think about study and career options. It means that discussions are based on neutral, credible, evidence.
I have been working with these guys since years now! With lots of hard work and timely communication they made sure they delivered the best to me. Highly recommended!



Using MyFutureChoice products has given me a clear idea of what I should go on to study
Start using the programmes trusted by schools around the world
Trusted by schools and students across the world to help them with their careers planning. MyFutureChoice have helped over 1 million students discover the right career path for them using our psychometrically validated tests.
School Frequently Asked Questions
Have a question? We look forward to hearing from you.