Supporting Career Changers
World leading careers programmes helping career changers take the next step.
Programmes Designed to Suit You
Stuck in a rut? Looking for a change? MyFutureChoice shows you where to begin. With our psychometrically validated questionnaires, not only do we match you with the career areas that suit you best, but we provide you with the know-how on how to make them a reality. Our easy-to-use portal supports you step-by-step, highlighting the required qualifications and opportunities for training, as well as the broader outlook and potential prospects of working in those careers. MyFutureChoice gives you the courage to make the changes that will transform your life.
MyCareerChoices
At this stage, post-16 education choices are looming and need to be aligned with career ambitions.
MyUniChoices
Choosing the right course to study post-18 – whether at university, college or somewhere else – is a critical decision for any student.
MyAptitude
MyAptitude is a psychometrically based aptitude test developed with renowned Occupational Psychologist, Dr. Charles Johnson.
The careers platform for career changers
Fulfil your potential
Our programmes help you to overcome the feeling of not reaching your full potential. MyCareerChoices highlights the careers that suit your interests and abilities, giving you access to our full careers database and detailing the realities of the workplace. We provide unbiased reports based on your questionnaire responses to aid your decision making. The MyFutureJourney platform provides you with a central hub to explore and coordinate the process of research from start to finish.
We provide the resources and tools so you can focus on achieving your goals.
Choosing the right course
If you need to return to education to pursue your goals, using MyUniChoices ensures you make the right choice this time around. As an official UCAS partner, MyUniChoices covers all undergraduate courses at more than 300 organisations in the UK, totalling over 35000 courses. We also provide undergraduate course information for Ireland and Europe from CAO and EUNICAS, in addition to the Canadian data on courses taught in English or French. In total, we have over 48,800 courses at 772 institutions for students to explore.
It's never too late to start over
Every skill or experience you've acquired is not an example of time wasted. The use of our programmes can show you where to redirect them and how to significantly improve your outlook of the future. Selecting the right course and career can give you greater life satisfaction and save you any more time or money.
MyFutureChoice programmes are certified psychological tests approved by the British Psychological Society and we are an Associate Member of the CDI.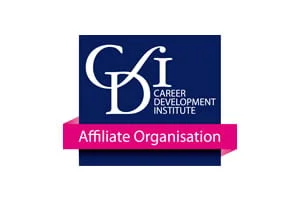 Career Support
Range of programmes to support your ongoing career journey.
1 to 1 Coaching
Access our one-to-one coaching with our dedicated careers team.
Success Stories
Discover how MyFutureChoice programmes have helped organisations across the world deliver world leading careers advice.
1-to-1 Career Guidance for Career Changers
Alongside our validated, psychometric diagnostic tests we also offer one-to-one careers guidance to help interpret results and receive impartial advice on the options moving forward. Our interview team are highly qualified MyFutureChoice certified careers advisers with multiple years of experience working with people to offer the highest level of guidance with a personal touch.
We find it incredibly useful to use independent assessment tools and careers advisors to help students think about study and career options. It means that discussions are based on neutral, credible, evidence.
Our parents can visit the MyFutureChoice platform any time to view their child's report and action plan.



Using MyFutureChoice products has given me a clear idea of what I should go on to study.
Start using the programmes trusted by schools around the world
Trusted by schools and students across the world to help them with their careers planning. MyFutureChoice have helped over 1 million students discover the right career path for them using our psychometrically validated tests.
Sixth Form and Colleges Frequently Asked Questions
Have a question? We look forward to hearing from you.